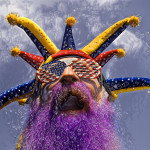 Come Celebrate Don Matis Jr. Milestone 30 Year Anniversary of Being Clean & Sober!
Saturday, May 21 at 12PM-8PM
Smokers ETC Cigar Shop: 4216 Allen Rd, Stow 44224
If Don has ever helped you in your life in the past, or is currently helping you with struggles today-Come to the Party and Contribute to His Happiness!
It's a Celebration so you can bring: Presents, Cards, Cigars, Donations, Food, Drink, Friends, & Family!
We'll have pizza and cake to celebrate. Coffee and water to drink.
Only you know how much Don has added Happiness, Joy, and Laughter to your life. Come Celebrate this Huge Milestone with him!
We are going to raffle off a painting too!
Come to Facebook and sign up! https://www.facebook.com/events/1616898238636594/
Leave a comment of Happiness below!