12 Step DVD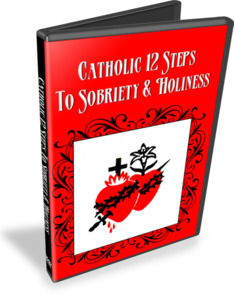 Click to buy Don's "Catholic 12 Steps To Sobriety & Holiness"
This DVD is a mini 12 Step meeting. Each chapter begins with the Step, Scripture verse that goes with that Step, and Don Matis Jr. commentary on that step.
The DVD is 35 minutes long. Family friendly.
Here are some of the testimonials from those who have bought the DVD:
~Everything Don said was incredible. He sure knows what he's talking about!
-Susie from Cuyahoga Falls
Below are two excerpts from the DVD to help you understand what it contains:


Excerpt 1 –

Why Sober?

:
Excerpt 2

– Step 10: