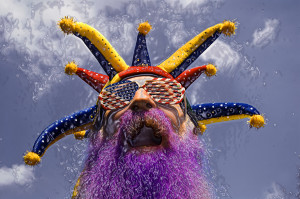 I am clean and sober from alcohol
and drug addiction for 27 years!
By the Love and Mercy of God I
have survived emotional, physical,
spiritual, and sexual abuse.
12 words changed my life forever,
"My son go to the Church and get a
Most Holy Rosary."
Grateful to Jesus, Our Mother,
Mary, Her Holy Rosary , and My
Catholic Faith.
My name is Don Matis Jr.
I'm available for speaking engagements on my Catholic Faith journey
and special painting demonstrations for parties
Connect with me:
Facebook: Facebook.com/StonedOnHappiness
Twitter: StondOnHapines
Psalm 118:24
Thanks for your support!