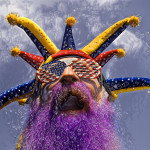 Don is 29 years Clean and Sober. That's Half his life being sober and clean! Come celebrate with him!
When: Saturday, June 20, 2015  Noon to 8PM
Smoker's Etc. has graciously accepted us to celebrate at their place. Good news! They have a patio!
Where: Smoker's Etc. 4216 Allen Rd, Stow, OH 44224
We'll bring the soft drinks and burgers and snacks. You bring the fun! Bring friends and family!
If you can't come, please send a card: Don Matis Jr. 118 W. Streetsboro Rd., #148-6 Hudson, Oh 44139
Look Forward to Seeing You There!
See Facebook for the event details: