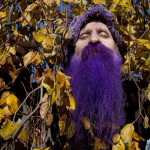 Come Celebrate 1/2 His Life Sobriety Party with Don Matis!
This Sunday, 5/18/2014, from 4-6PM at Smoker's Etc. store, 4210 Hudson Drive, Stow, OH 44224
https://www.facebook.com/events/1400830003533638/?source=1
Come one, come all! Bring your family & friends!
Don Matis will be 28 years clean and sober. That's Half his life being sober!
Bring him a card or if you can't make it, send him a card:
118 W. Streetsboro Rd., #148-6, Hudson, OH 44236
Looking forward to seeing you!
Photo from the camera of Art & Practice and the Amerikans.